Positions during the ceremony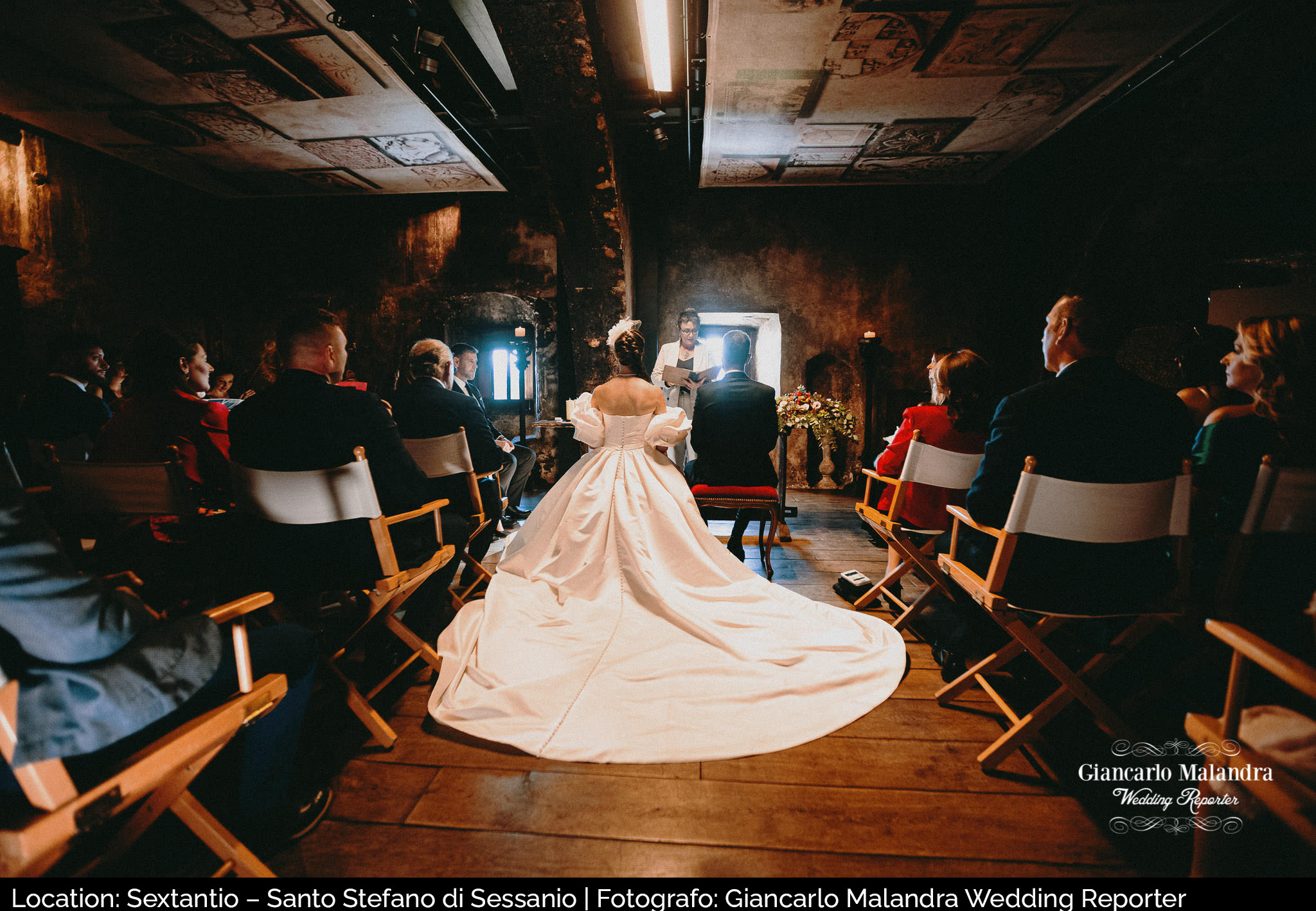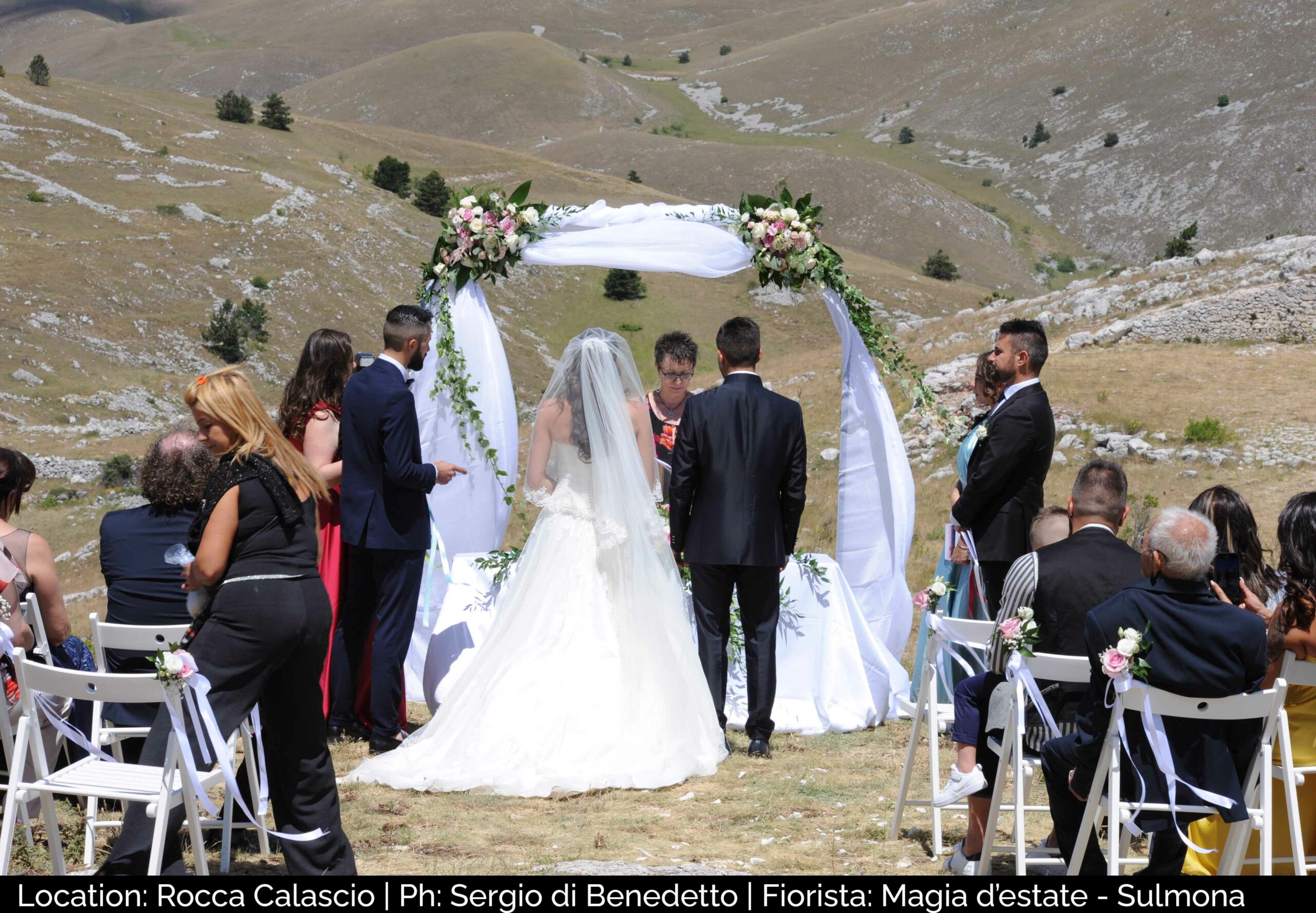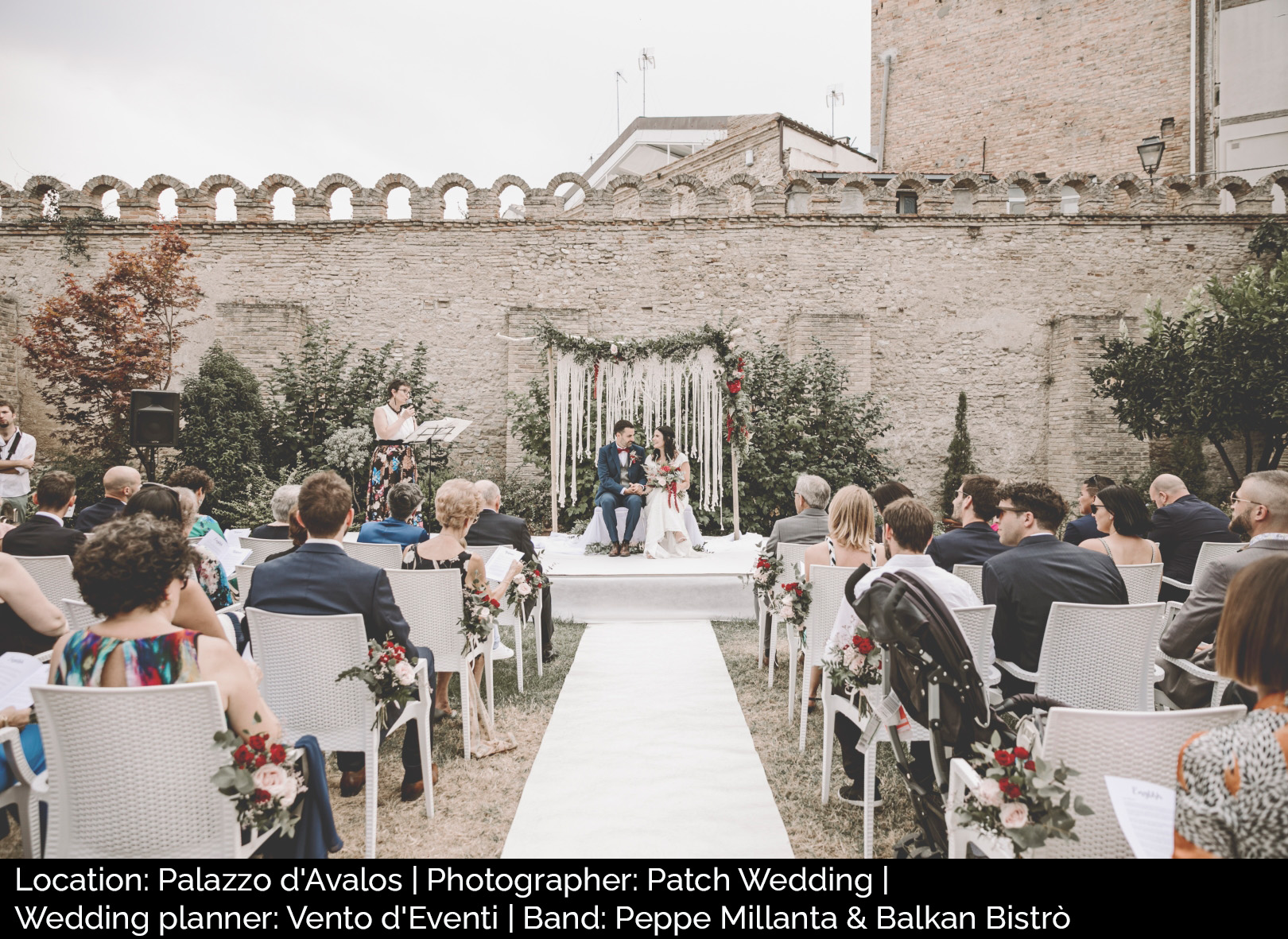 During the ceremony, the bride and groom can adopt different positions.
This really depends on what kind of ceremony you want for yourself.
If you prefer a more formal ceremony, it is best to have your back to people and in a symmetrical position.
But even for this there are no rules. If you think you might like to look at the faces of your guests and have them look at your face, you can face them.
Sometimes choices are forced because of the location, but don't take everything for granted.
"I was thinking that I found you by chance on the internet and you managed to understand us more than many people who have known us for years. Thank you for making our ceremony unique. You don't know how many people have told me how much they enjoyed it. Thank you thank you thank you" A.
Here are some suggestions.
a) Facing the guests, standing;
b) Facing the guests, seated;
c) Sitting, with the back to the guests;
d) Standing, with the back to the guests.