How to enrich the ceremony – Part 2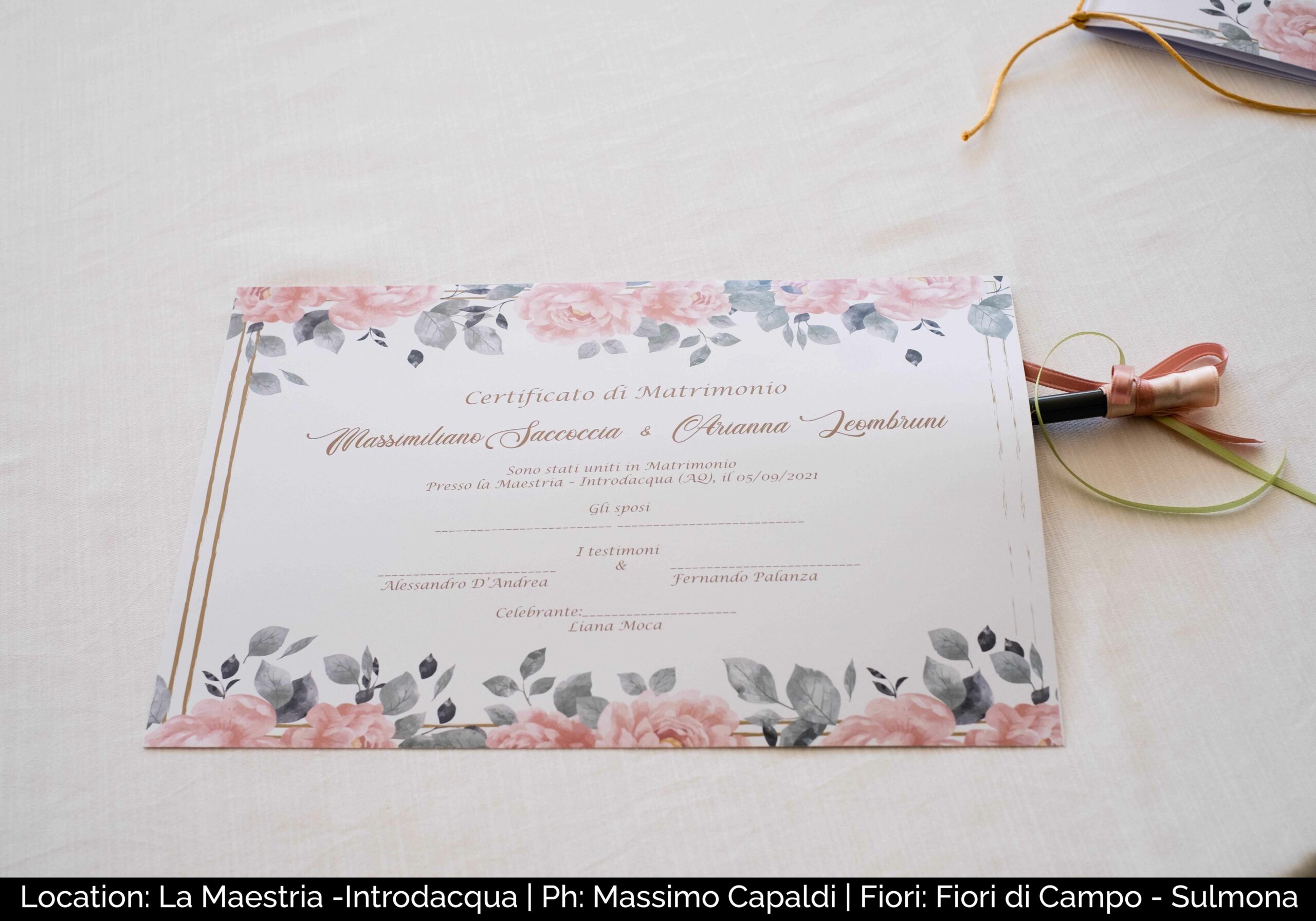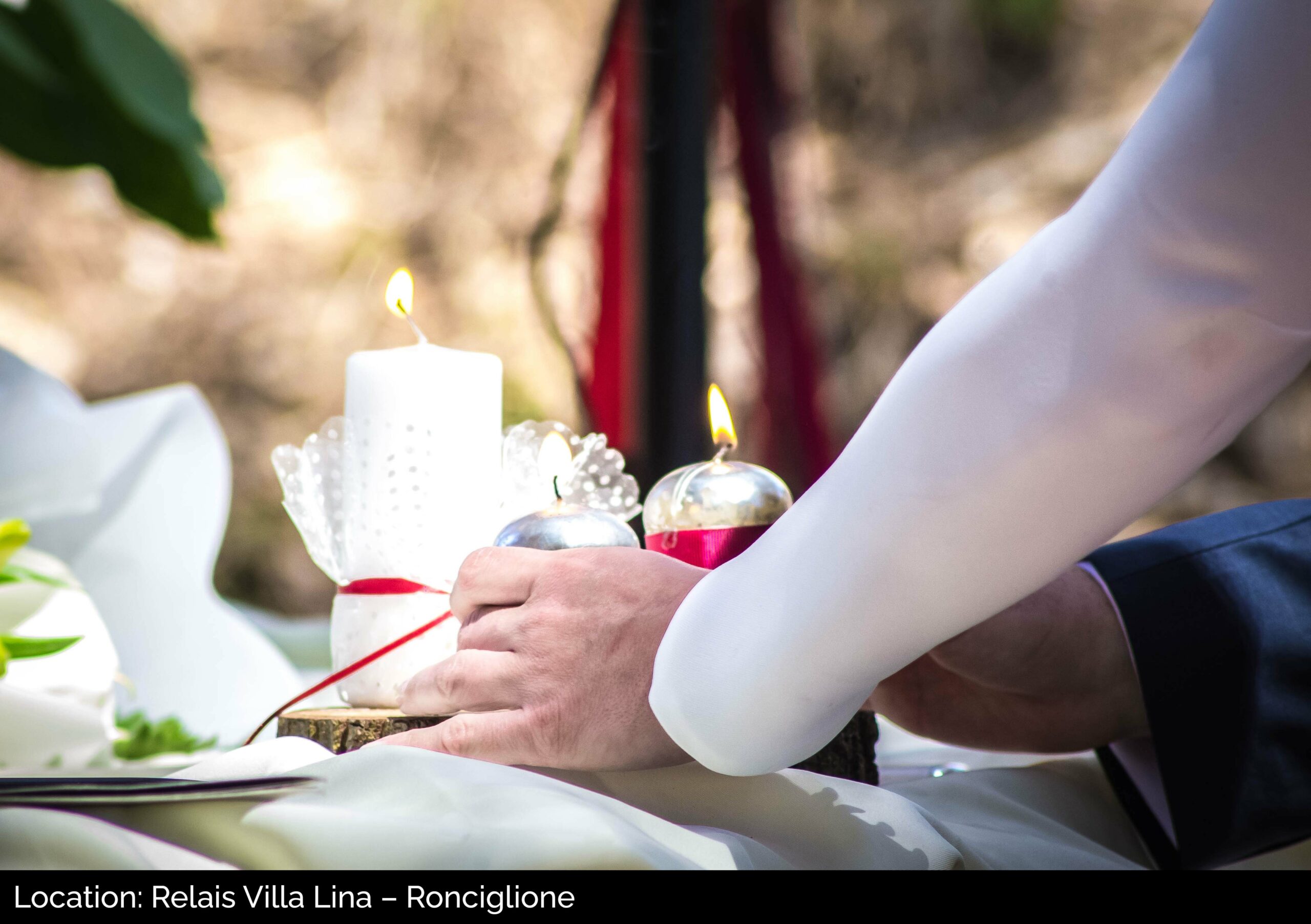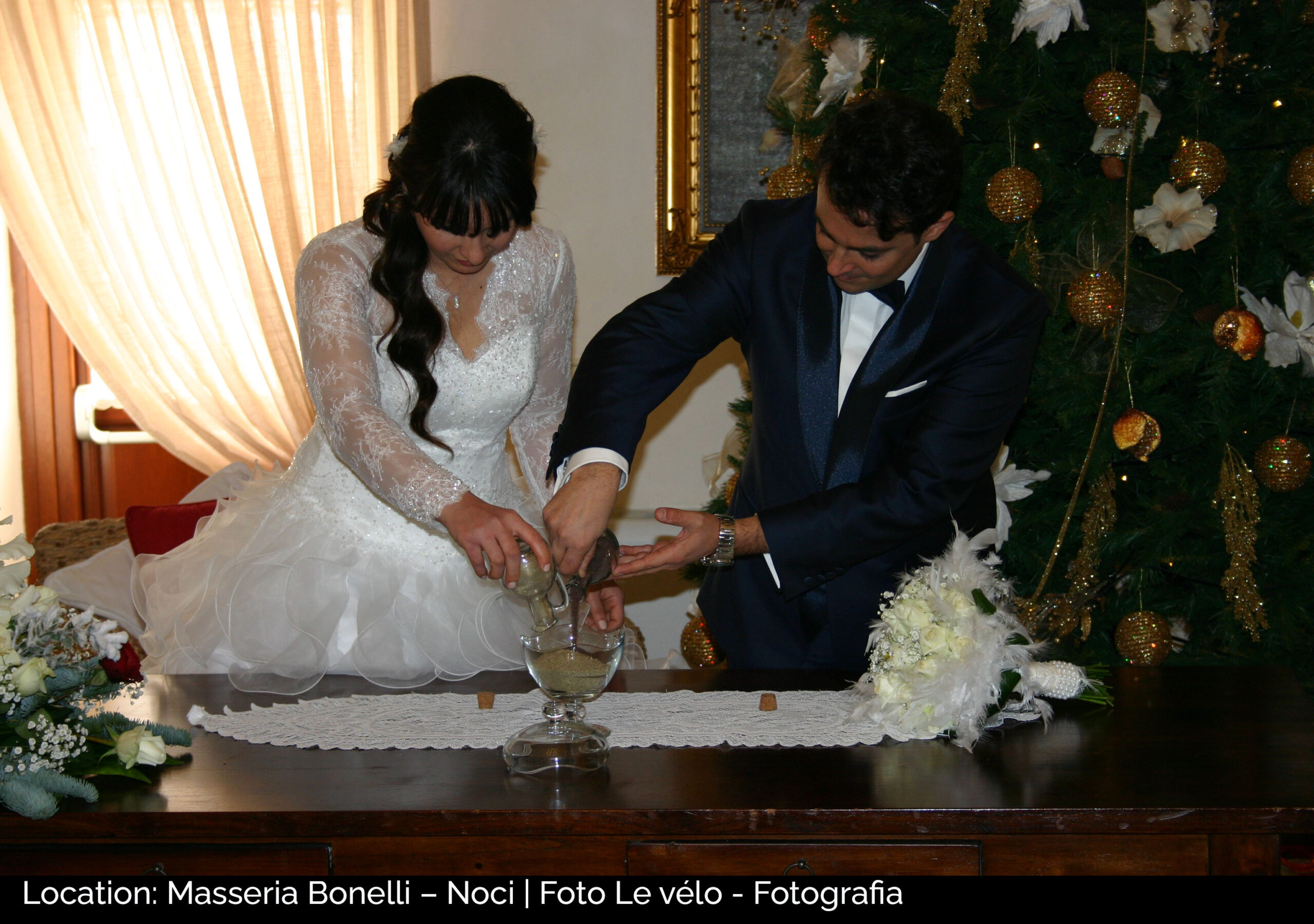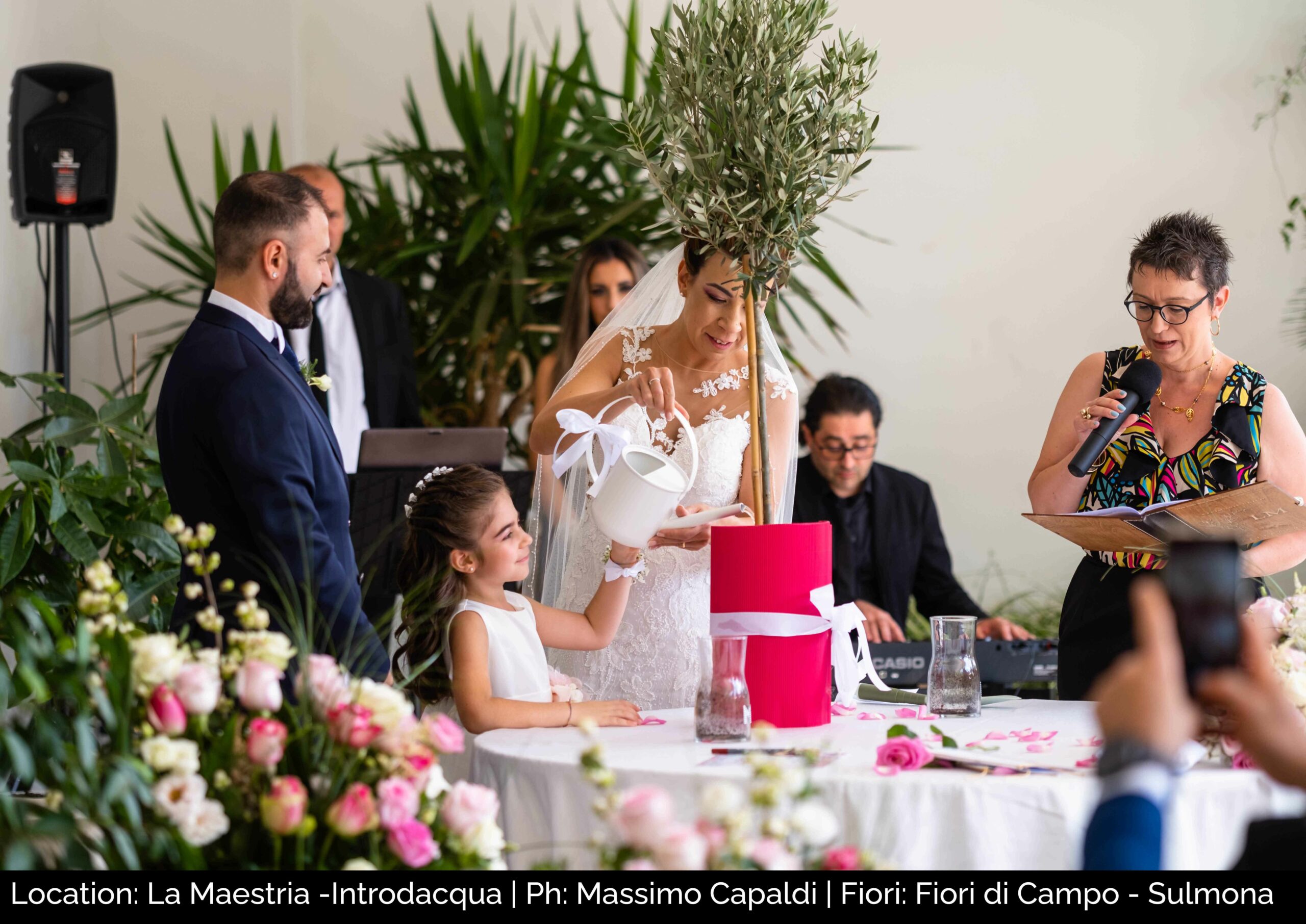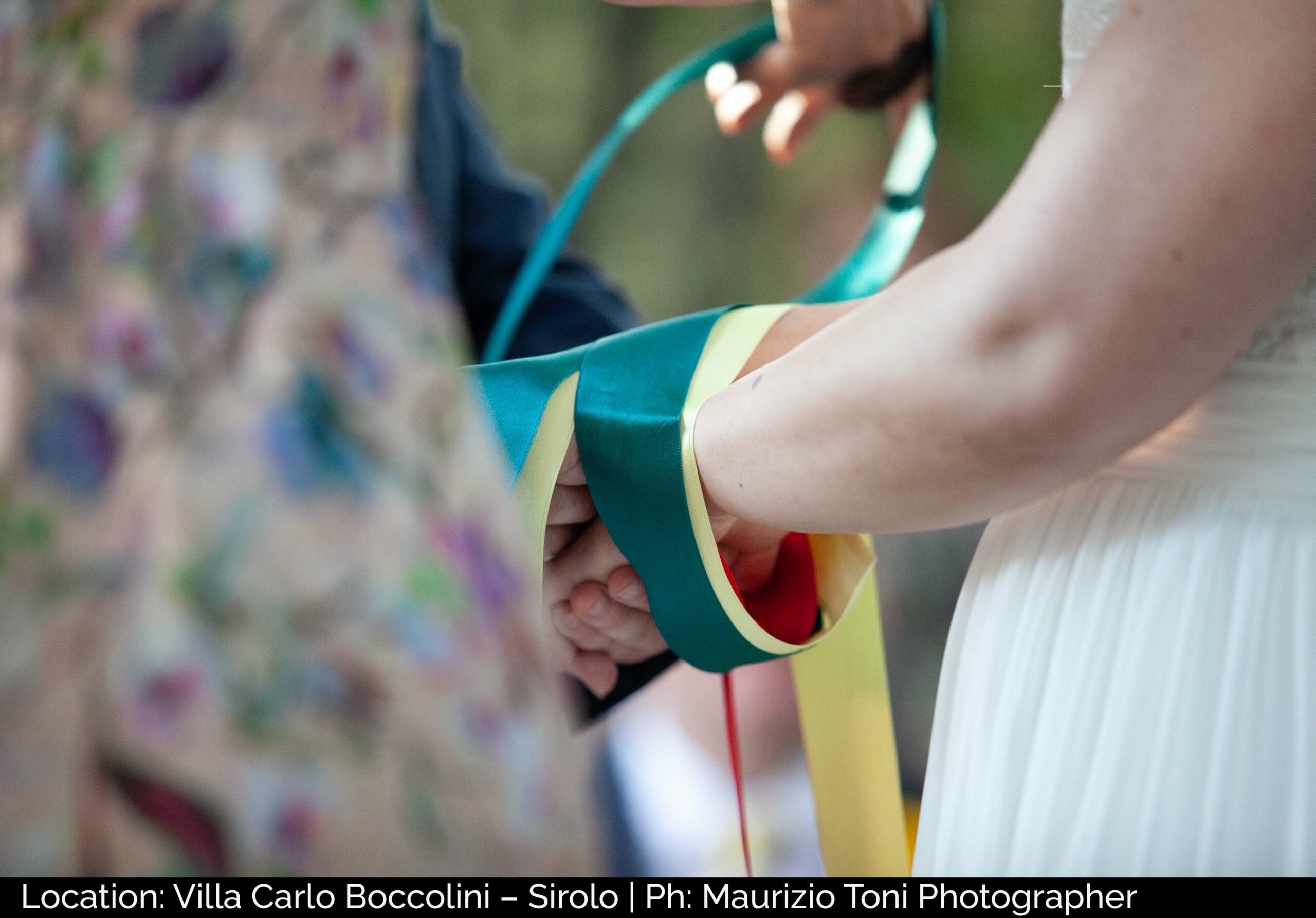 6. The remembrance parchment
In addition to the two official witnesses, would you like to have other witnesses? Here is the solution. You will all sign the remembrance parchment.
You can use the graphics to match the rest of the ceremony and keep them as a souvenir.
This is also a suitable moment of the ceremony for photographs.
7. The handfasting
The handfasting derives from an ancient Celtic tradition in which the joined hands of the bride and groom were tied together during part of the wedding ceremony, symbolising their commitment to each other.
Today, ribbons of different colours are chosen to symbolise wishes or promises, or ribbons that recall moments in the lives of the bride and groom.
Friends or witnesses can take one ribbon at a time and wish the couple well.
At the end, the ribbons will fly, creating a very beautiful moment to remember and photograph.
8. The lighting of the candles
The candle-lighting ceremony usually involves the couple lighting a large candle with the help of two smaller candles, representing the families they come from.
Mothers, parents or special relatives can be asked to help. They can light the smaller candles and pass them on to their partners so that they can light the larger one together.
"Thank you for making our ceremony special! It was very emotional and full of beautiful words! I couldn't have asked for better!" R.
9. The sands
Each partner chooses a colour of sand for themselves, which will be placed in a smaller transparent vase. In turn or together, the couple pours the coloured sand from their vase into a larger one, where the sands combine to create a beautiful composition.
Symbolically it means that everyone has their own individuality, but like the sands they mix and form a colourful and indissoluble whole, where it is visible that both remain themselves, but cannot be separated from the other.
This is one of the best ideas for families who already have children, as they can also add sand of a different colour to the family vase. The final vase can be kept as a souvenir.
10. Planting a tree
An idea inspired by nature is to plant a tree together, adding soil (perhaps collected from your home towns) to a potted plant to symbolise the union. Like the tree, your relationship needs love and care to grow and flourish.
Someone from the family of origin can be asked to help carry the containers of soil. The ritual is concluded by watering the tree.
Ideally, the ceremony should take place in the couple's garden and the tree should be planted directly in the ground.